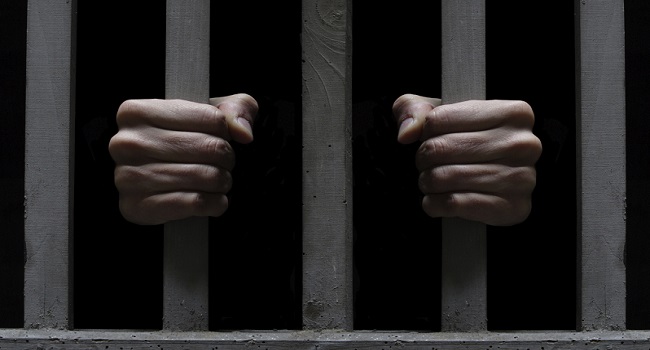 Worried by the rising cases of sexual assault against minors in Kaduna, the State Government is proposing a life jail sentence as punishment for rapists in the new Child Right Bill that has been forwarded to the State House of Assembly for passage into law.
The Attorney-General and Commissioner for Justice, Amina Sijuade, disclosed this during the commissioning of the Sexual Assault Reform Centre at Gwamna Awan General Hospital in the state capital.
The Commissioner explained that the decision became necessary, following incessant cases of rape, particularly of minors, being recorded frequently in the state.
The Commissioner, after commissioning the Sexual Assault Reform Centre, said that the centre would work closely with security agencies and hospitals in order to achieve the desired objective.
"The Ministry of Justice has already designated a gender desk officer who will prepare all legal documents for legal action for victims.
"Also, all the officials that will work at the centre have already been trained with support from the Department for International Development (DFID).
"This initiative will greatly help in curbing the alarming rate of violence and sexual assault against minors in the state,'' she said.
She spoke further: "Already there is a review of the penal code for the 19 northern states. This initiative was chaired by myself together with all the attorney-generals of the 19 northern states. And in the penal code, what we did was we escalated the penalty for rape in response to calls by the public.
"What we are proposing is life imprisonment for rapists. Definitely it will help address the menace not just for minors but rape generally of both sexes. We emphasize the importance of traditional rulers in this fight, the community and religious leaders and lastly the media.
"Most of the reports on rape come from the communities where community and religious leaders are in charge, and the fight against it and sensitization cannot be successful without their help.
"So, they will be engaged in sensitizing their communities. The media is also crucial to this and we have commenced sensitization on radio and television. And we solicit for your cooperation."
The Sexual Assault Referral Centre would be run by the Ministry of Justice, in partnership with the Ministry of Women and Social Development, Ministry of Health and other relevant agencies.
Incidences of rape are becoming rampant in Kaduna state. It is particularly disturbing that the offenders are mostly elderly men whose victims are toddlers and minors within the age range of three to six.
In most cases the suspects are related to the victims.
Generally, rape laws in a lot of countries are strictly clarified and efficient in terms of implementation. The same cannot be said of Nigeria where no capital punishment is meted against those that have been caught in such act.
Sadly, while the suspects suffer light or no punishment at all, their victims would have to contend with the trauma that comes with being a rape victim.