The Federal Executive Council in Nigeria on Wednesday approved a Whistle Blowing Programme to check improper activities and aid the fight against corruption.
The programme by the Ministry of Finance is designed to encourage anyone with information about a violation, misconduct or improper activity that impacts negatively on the Nigerian people and government to report it.
According to the Ministry there is a reward for persons that will give relevant information under the programme.
Briefing reporters on the nature of the programme after the Council's meeting on Wednesday, minister of finance Mrs Kemi Adeosun, said "any person who voluntarily discloses information in good faith about a possible misconduct or violation that has occurred, is ongoing, or is about to occur will receive a certain amount of financial reward from 2.5 to five per cent of the amount recovered".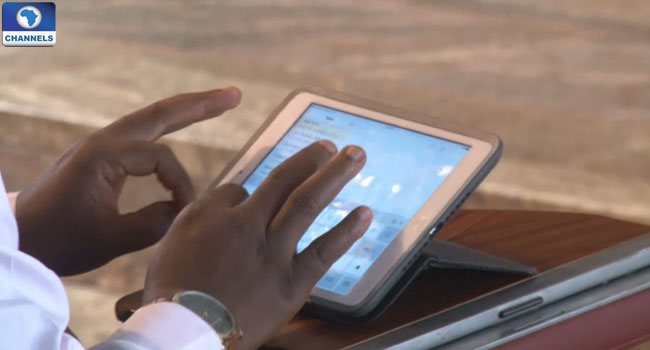 She says a secure online portal will be opened where the information can be submitted
"It encourages anyone with information about the violation of government regulations, mismanagement of public funds, assets frauds, financial malpractice and other associated conduct to report it.
"It covers disclosure of information leading to the return of Nigeria's stolen or concealed funds and assets.
"Anyone who has already submitted information can also check the status of his report on the portal," she said.
Mrs Adeosun told reporters that the programme was in collaboration with the Ministry of Justice and Attorney General of the Federations and would be backed by a law to be enacted by the National Assembly.
According to her, the whistle blower would be protected against sanctions and would be accommodated under a reward scheme should the whistle blower be sacked from office as a result of the information provided.
Since President Muhammadu Buhari took over office in 2015 he has left no one in doubt that he is out to fight corruption in Nigeria.
Council members were said to have supported the programme which kicks off as a stop gap until the National Assembly comes up with a law to back the fight against corruption in the country.
Many concerned Nigerians are, however, waiting to see who will be blow the first whistle.
The Council also approved an emergency repair work on the Tamburawa Bridge in Kano which has been in a state of disrepair as well as continuation of work on the second Niger Bridge in the south east.