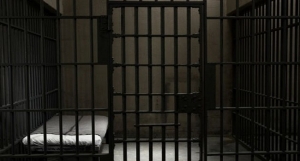 Police on Monday arraigned two suspects accused of conspiring and killing the delivery agent of an online marketing company in Port Harcourt before a Magistrate Court in the Rivers State capital.
Sodienye Mbatumukeke and Excel Naaba were said to have committed the act on March 25, 2017, after robbing the man of his mobile phones and later dumped his body in a septic tank.
The Chief Magistrate, Amadi Amadi-Nna, who declined jurisdiction on the matter, ordered the accused to be remanded in prison custody, pending the legal advice of the Rivers State Director of Public Prosecution.
A police source told Channels Television that investigations have so far revealed that the third accused, a female, has not been found to be connected to the murder, as she was found to have come around after the crime was committed.
An elder brother to the victim, Dolph Otu-Idam, urged well-meaning Nigerians to come to their aid in ensuring that the culprits do not go unpunished.
"The stand of the family is that the company has not told us where my brother is and what happened to him. Secondly, coming to court, they just informed us right now; I have not eaten since morning.
"There is no preparation, the family does not even have a lawyer to defend the matter, because we have been getting threats that the family of the killers have money to throw here and there.
"We just have nowhere to run to as it stands, we are begging all well-meaning Nigerians to come to our aid," he said.