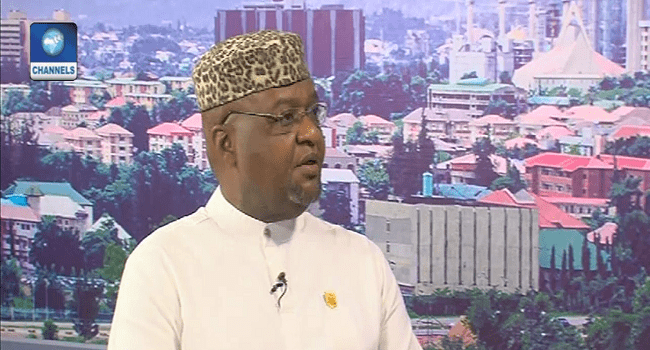 The Executive Director, Development Specs Academy, Mr Okey Ikechukwu has called for cautious optimism saying the Federal Government should not assume and start celebrating the exit from economic recession yet.
Ikechukwu speaking on Channels Television Breakfast programme Sunrise Daily, on Wednesday, said the new figures released by the National Bureau of Statistics (NBS) which showed that the Nigerian economy grew at 0.55 per cent in the second quarter of 2017 should not be celebrated yet until the impact is felt by Nigerians.
"What are the indices to warrant the submission made, you look at unemployment, GDP, manufacturing, retail trade, what is it we recorded in all of these? When you speak of growth, you move economic indices and relate them directly to impact on citizen welfare.
"So, this growth is excellent. On Television, in the newspaper, all the analysis, micro economic indices, wonderful! When growth is not related to impact on life, it is an issue."
He stressed that the economic indices released may be incomprehensible to many Nigerians until the effect is seen in their daily lives.
"For (economic) experts, there is a lot to cheer, but Nigerians are not experts. This is good news, but let's not delude ourselves. Let the government not start celebrating and assume that we are out of the woods.
"The very problems on the ground are even getting worse. Your income and my income is buying less in the market. The trader has less money to import with because of the value of the naira. Retail businesses have shrunk by more than 50%. The shops are opened but they employ less people."
President Muhammadu has however, said in a tweet on Tuesday that he was pleased with the news of the nation's emergence from recession but there is still a lot of work to be done.
I'm glad we're starting to see the fruit of our work.But there's still a lot to be done;we will not rest until all Nigerians feel the impact https://t.co/t8OvDH479z

— Muhammadu Buhari (@MBuhari) September 5, 2017
Ikechukwu who is also a Development Consultant, responding to the tweet by President Buhari while speaking on the Channels Television programme said President Muhammadu's response to the exit from recession is reassuring but people celebrating should note that the indices announced does not immediately translate to improving lives of Nigerians.
He said, "It's reassuring. The President is addressing the people and he is acknowledging that there is more work to be done. My point is that, let those who are celebrating not assume that the announcement they have made is translating to the indices that are improving people's lives."