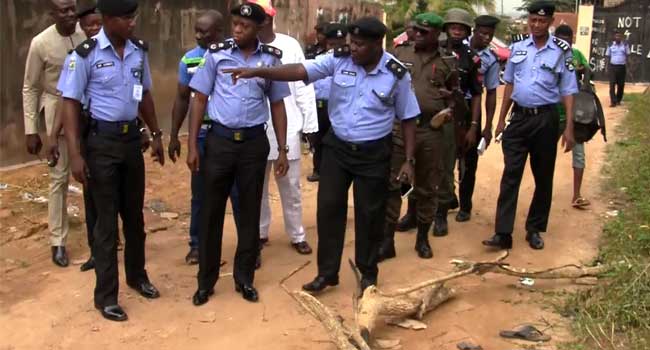 A local hunter, Mr Joseph Adeyemi, has been detained in the Police station after he allegedly shot two of his co-hunters during a group hunting at the weekend in a farm at Ikole-Ekiti, in Ikole Local Government Area of Ekiti state.
A source who claimed anonymity told journalists in Ado Ekiti on Monday that, the group of local hunters had gone for hunting at a farm in "Otunja' on Thursday when the incident happened.
He said the traditional hunters had gone to hunt wild swine, also known as "bush-pig" in local parlance when the victims were fired.
According to the source, one of the victims, Bayo Oyegoke was said to have died instantly in the farm, while the other, Stephen Aroso sustained gunshot injury.
Another villager, who also spoke to newsmen on the gory incident revealed that the deceased had five wives and children whose numbers could not be ascertained as at the time of filing this report.
It was gathered that the suspect had taken several bottles of beer before the hunting expedition.
Confirming the incident, the Ekiti State Command's Public Relations Officer, Alberto Adeyemi, said that the suspect has been arrested and investigation was ongoing.
The PPRO said,"The suspect who shot at fellow hunters has been arrested and investigation is going on now".