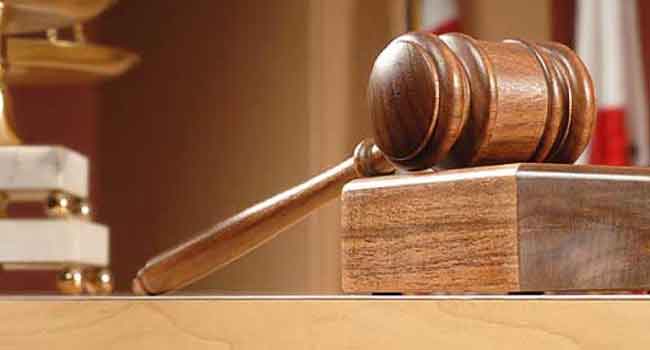 A court in Benin on Tuesday sentenced an opposition MP to more than six years behind bars and fined him 4.5 million euros ($5.1 million) in connection with a scandal involving fake drugs.
The sentence came as Benin cracks down on the trafficking of expired and counterfeit drugs in West Africa — a business that has deeply alarmed health watchdogs.
At a hearing in the country's commercial capital Cotonou, the court handed Atao Hinnouho a prison term of 76 months for trying to prevent a search of his home and for customs fraud linked to the import of banned merchandise.
He was also ordered to pay 3.0 billion CFA francs in fines, damages, and interest payments.
But he was acquitted of another charge of attacking an officer in uniform.
After arriving at the court in a wheelchair, Hinnouho — whose parliamentary immunity was lifted in July — listened to the verdict in silence, his head bowed. Friends, supporters and family members quickly left after the verdict was read out.
Aboubakar Baparape, one of his lawyers, denounced it as "a political trial" and vowed to appeal.
Hinnouho, who has been in jail since May, was one of the key players working with New Cesamax, a laboratory based in the Democratic Republic of Congo.
Following a raid on his home in December 2017, police seized several hundred boxes of medicines after which Hinnouho went on the run only to be caught several months later.
Two of his aides were arrested and sentenced in March to between six months and four years in prison over the sale of false and illegal drugs.
100,000 deaths per year
Last year, Benin launched a crackdown on expired and counterfeit drugs after growing alarm over the scale of such trafficking in West Africa.
Fake medicines are drugs that are bogus or below regulatory standards but often are outwardly indistinguishable from the genuine product.
Taking them may do nothing to tackle an illness or — in the case of antibiotics — worsen the problem of microbial resistance.
According to the World Health Organization, fake medicines are responsible for more than 100,000 deaths per year in sub-Saharan Africa.
The UN health body estimates that one out of 10 medicines in the world is fake, but the figure can be as high as seven out of 10 in certain countries, especially in Africa.
In August 2017, Interpol said it seized 420 tonnes of counterfeit medicine in a massive operation involving 1,000 police, customs and health officials in seven countries: Benin, Burkina Faso, Ivory Coast, Mali, Niger, Nigeria, and Togo.
AFP