Lagos State Governor, Mr Babajide Sanwo-Olu, on Wednesday featured as a guest on Channels Television breakfast show, Sunrise Daily.
During the one-hour-long interview, the governor gave an update on the progress made regarding the Fourth Mainland Bridge project and other critical issues affecting the state such as security, traffic, and the environment.
He noted that the state government began a campaign two weeks ago, in line with the Public-Private Partnership scheme to embark on the construction of the 37-kilometre bridge.
"It's not just Fourth Mainland Bridge, we want to make it a ring road that would take the back of Ikorodu, come out at Agric Isawo, and now further take you to Badgary Expressway," the governor explained.
He added, "We cannot handle it alone, let's use private equity. We've advertised two weeks ago and we did that internationally to say that we have the alignment, we have the right of way for the Fourth Mainland Bridge, we have all of the biometric studies that we have done; let everybody come and play in it."
READ ALSO: Apapa Gridlock Will Persist Without Alternatives For Trailers, Says Sanwo-Olu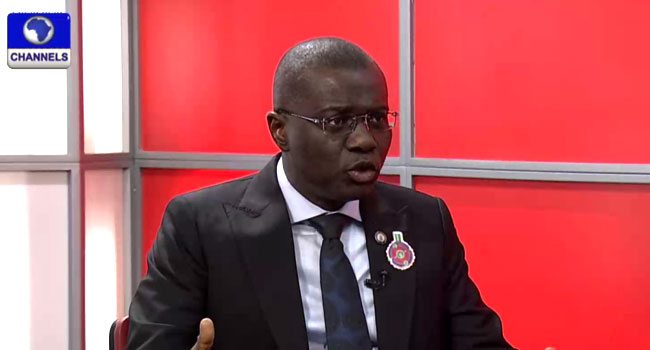 Although he didn't give a specific timeframe as to when the project would begin, Governor Sanwo-Olu was confident that a good job would be delivered with the approach being taken by the state government.
He was happy that the advert has generated a lot of interest and insisted that the government would only patronise qualified contractors who meet up with its expectations.
The governor said, "The fourth Mainland Bridge, by the grace of God, we should be able to close up on the commercials by the middle of next year. We've given a four-week deadline… a lot of people are interested.
"We do not want to do fourth Mainland Bridge under the table or just people that we know, we want the best quality at the cheapest cost and at the closest timeframe for Lagosians."