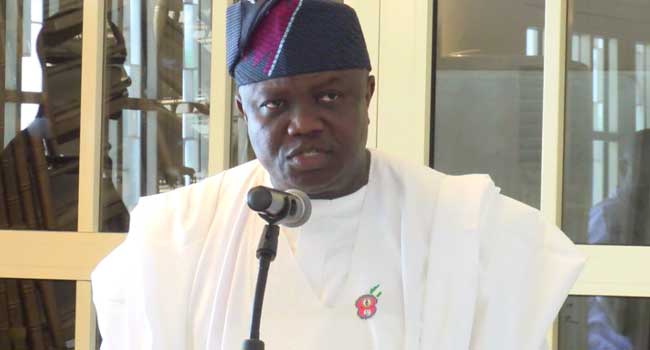 The clamour for a fourth mainland bridge in Lagos to complement the existing one, is getting realistic as Governor Ambode of Lagos State on Thursday announced plans to commence the process of its construction in May.
Governor Akinwunmi Ambode revealed this at a town hall meeting held for the people of Lagos East Senatorial Zone.
Governor Ambode, who highlighted key achievements in security, education, job creation and infrastructure development, also said that the Lagos State government has concluded partnership with other state governments and neighbouring countries to drive growth and development of the state.

"We reaslised that one of the ways to fast-track our economic growth is through collaborations and partnerships.
"As a result, we entered into a partnership with Kebbi State for the establishment of a commodity value chain for the production, processing and distribution of commodities such as rice, wheat, groundnut, onions and beans.
"This activity is majorly in the East Senatorial Zone.
"In the same vein, many investors have shown interest in the actualization of our dream for the fourth mainland bridge. By the special grace of God, we will sign the MoU and commence action before May 29," the Governor said.