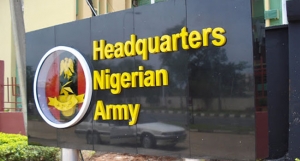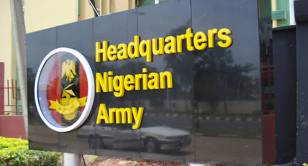 The Nigerian military has described as false, the recent Amnesty report which says that at least 149 detainees have died "in horrendous conditions" at a military detention centre in northeast Nigeria in 2016.
The disclaimer was made by the Director of Defence Information, Brigadier General Rage Abubakar, who said the report was an 'attempt to score cheap point'.
According to him, contrary to the claims of Amnesty, the International Human Rights Organisation and other organisations have had access to the detention centre.
"A Place Of Death"
Abubakar stated that some of their recommendations had been implemented, wondering where the report emanated from, especially when the writer claimed he did not have access to the facility.
He urged the international organisation not to work as a distraction to the military, as it enters its final phase in the war against terror.
In the report, Amnesty said 11 of those who died at the Giwa Barracks were young children, including four babies.
The organisation called the centre "a place of death" and said it should be closed.