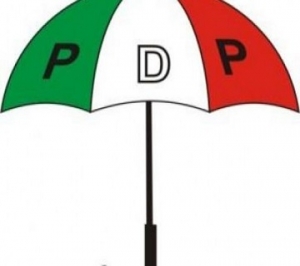 A former Minister of Aviation under the late President Umaru Musa Yar'adua's administration, Mr Hassan Hyat, has picked his nomination form to contest for the governorship ticket of the Peoples Democratic Party(PDP) in Kaduna state.
By picking the form, Mr Hyat, who is from the southern part of the state, is poised to contest the governorship ticket with the incumbent governor of the state, Mukhtar Yero and two others.
Although Governor Yero seems to be enjoying the support of majority of PDP members who have already endorsed him for re-election during the primary slated for November, the former aviation minister maintains that it is the right of the southern part of the state to produce the next governor in the spirit of equity and fair play.
According to him, the people of southern Kaduna had always supported the PDP and governorship candidates from the northern zone since the inception of the present democratic dispensation in 1999, and as such should be allowed to produce the next governor of the state in 2015 as a mark of appreciation to them.
He stated further that since the governor was completing the tenure of the late governor, Patrick Yakowa, who died in a plane crash in Bayelsa state in 2012, he should drop his ambition and allow a candidate from the southern part to pick the PDP ticket.
On what he intended to do better if elected governor in 2015, Mr Hyat, who served as secretary to the state government and Chief of Staff, said fighting insecurity and creating jobs and massive infrastructural development would form the thrust of his administration.
Mr Hassan Hyat, dismissed the endorsement of Governor Mukhtar Ramalan Yero by elected representatives from southern part of the state for a ticket for second term next year.
The former minister, an indigene of Southern Kaduna, also insisted that he would contest next year's governorship election on the platform of the PDP, noting that the zone is morally entitled to fly the PDP ticket next year in comparison with previous precedents in the state.
Addressing reporters after picking the nomination form, Hyat argued that the purported endorsement of Governor Mukhtar Yero could not stand, because it was not done with consultations and had neglected basic sensitivity to appease personal interests to the detriment of the state.