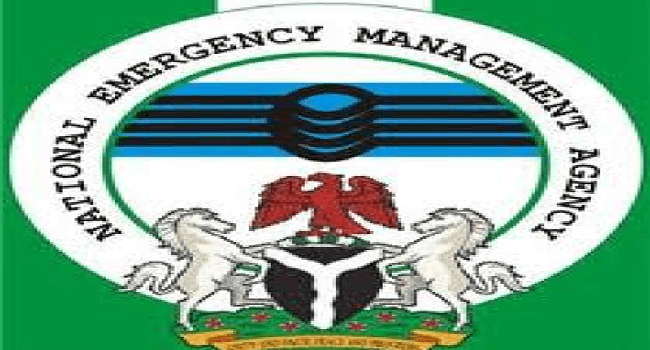 National Emergency Management Agency (NEMA) said it recorded over 8,000 disaster victims majorly from fire and windstorm disasters in Lagos, Ogun and Oyo State, in the first two months of the 2015.
Giving a breakdown of the victims figure, the agency  said 8,046 persons were affected in seven major different incidents with Lagos State having 1,064 victims.
Iwaya community recorded 652 persons, while Berlin fire had 412 traders.
The NEMA said  it had provided relief materials to the victims of these disasters, through Lagos State Emergency Management Agency (LASEMA).
In Ogun State, Igbo Aje Market, Ilaro had 306 traders affected by a market fire outbreak that occurred on January 27.
About 6,676 persons were affected in four different incidents of wind and rainstorm disasters that occurred in 6 communities of Ilaro in Afijio Local Government Area (LGA); Lagbondoke and Agunpopo communities of Atiba LGA, Irewole and Isokan communities in Oyo West LGA and Oko town in Surulere LGA in Oyo state.
All these incidents occurred between February 9 and 10, 2015.
The assessment of damage extent showed that two persons were injured in Irewole Community of Oyo West LGA.
About 1,251 shops were affected in all these three states.
Meanwhile, NEMA said it had delivered relief materials to victims of fire disaster at Iwaya Community in Yaba area of Lagos State, through Lagos State Government.
The relief materials includes: 300 bags of cement, 400 bundles of roofing sheets, 500 pieces of wax prints as women wears, 200 pieces of Guinea Brocade as men wears, 100 pieces of Children wears, 100 bags of garri, 40 cartons of three-in-one tea, 60 packets of zinc nails, 60 bags of three inches nails, 150 bags of rice, 500 pieces of blankets, 500 pieces of mosquitoes treated nets and other assorted consumables were handed over to LASEMA, for distribution to the Iwaya community victims in conjunction with the respective Local Government and community authorities.
Also, NEMA released 400 bags of cements, 300 bundles of roofing sheets, 100 bags of rice, 100 bags of garri, 250 pieces of Mosquitoes treated nets, 500 ceiling boards, 100 bags of three inches nails, 20 bags of sugar and 75 cartons of Indomie to LASEMA to be distributed to the victims of Fire disaster at Berlin market, Marina, Lagos.
NEMA is imploring Nigerians to embark on tree planting, as a measure to guard against wind/rainstorm as well as prevent soil erosion while creating serene environment for all.