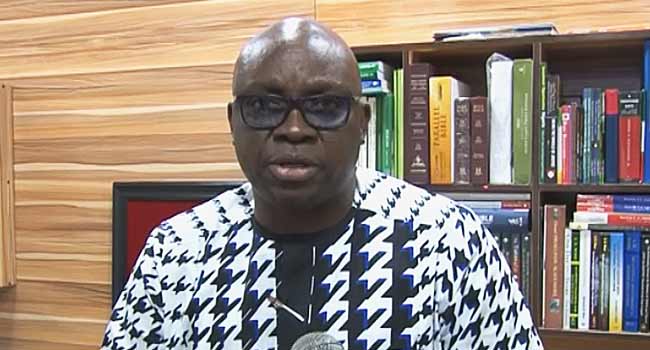 Former Ekiti State Governor, Ayodele Fayose has expressed delight at the nullification of the All Progressives Congress (APC) in the 2019 elections in Zamfara State by the appeal court.
Fayose was quoted in a statement on Monday, through his Media Aide, Lere Olayinka, that, "Hope appears not lost for democracy in Nigeria after all."
Fayose urged the Independent National Electoral Commission (INEC) to demonstrate courage by presenting certificates of return to the People's Democratic Party (PDP) governorship, National Assembly and State House of Assembly candidates in Zamfara State.
READ ALSO: Kano PDP Aggrieved By Outcome Of Governorship Election, Rejects Result
"Those who cannot play by their own rules and run the affairs of their own party in accordance with laid down rules should not be rewarded with elective positions. INEC must, therefore, act decisively by halting the presentation of a certificate of return to the impostor termed APC governorship candidate, withdraw it from the National Assembly candidates and hand the certificates to the PDP candidates who are lawful winners of the elections."
He, however, congratulated the PDP candidates in Zamfara State, especially the governorship candidate, Bello Matawalle, saying "those who believed that they can impose their wish on the people of Zamfara State will be defeated ultimately. This is a great victory for democracy. It is a sign that all hope is not lost."
"One is therefore relieved that the judiciary is giving Nigerians hope that all will still be well with democracy in the country and I salute those courageous judges of the Appeal Court and others who have refused to be boxed into submission," Fayose said.