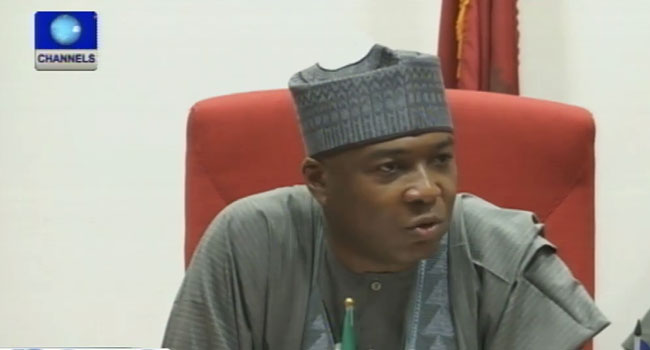 The Senate President Bukola Saraki has criticized the entry visa issuance policy of the Saudi Arabian embassy in Nigeria for this year's Lesser Hajj.
Senator Saraki, who arrived Medinah on Saturday listened to complaints from some Nigerians who are performing the Lesser Hajj and noted that the Saudi authorities, unlike other embassies in the country, refused to articulate a visa policy which potential visitors to the holy land can follow and obtain their entry visa without any difficulty once they meet the requirements.
In a statement from the media office of the Senate President, Senator Saraki stated that the present process in which visitors to Saudi must go through a third party has created artificial bottlenecks now being exploited by the travel agents and the embassy officials.
He said Nigerians are now made to suffer indignities arising from conspiracy between the embassy officials and the agents.
The Senate President further lamented that the process is fraught with corrupt practices.
He  reassured Nigerians that the Saudi visa policy will be one of the issues the Senate will look into when it resumes plenary later in the month and that the Saudi authorities as well as the Ministry of Foreign Affairs in Abuja will be engaged to find a lasting solution to the problems of visa issuance to Nigerians by the Kingdom of Saudi Arabia.