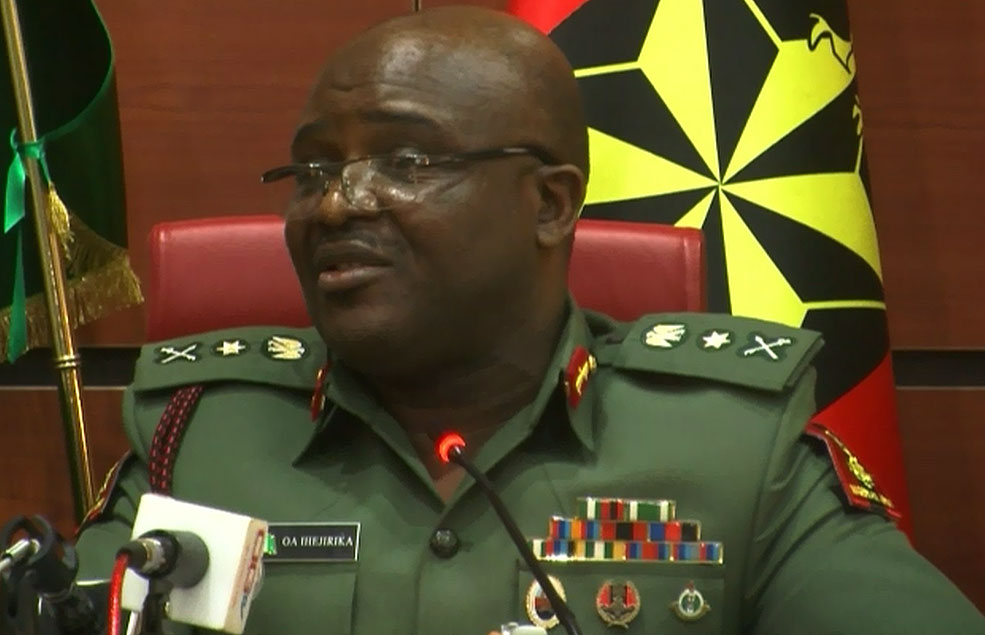 The Chief of Army Staff, Lieutenant General Azubuike Ihejirika says the Nigerian Army will continually defend and protect the territorial integrity of the nation at all times.
Speaking in Abuja at the decoration ceremony of some newly promoted brigadier generals, General Ihejirika advised the officers to be one hundred per cent loyal to the Nigerian state and the commander in-chief of the armed forces.
"There is no two ways about it (unity of the nation); whatever is said in the newspapers, whatever utterances are made, every officer of the Nigerian army must remain focused.
"The Nigerian Army will fight till the last man to ensure the unity and territorial integrity of this country at all times,'' he said.
He added that the army will do all it takes to ensure the unity of Nigeria as one indivisible nation.
The army chief also urged the newly-promoted officers to sustain those positive attributes of hard work and dedication to duty which has brought them this far in service.