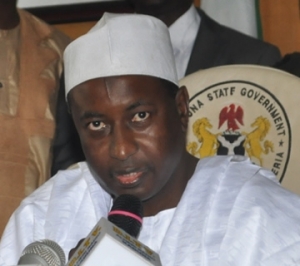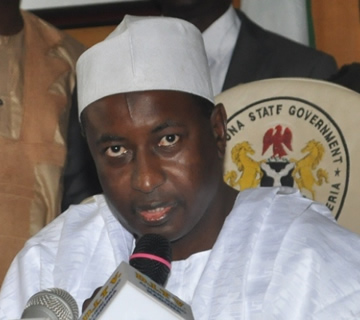 As Christians all over the world celebrate Christmas, Governor Mukhtar Yero of Kaduna State has called on the entire Christian community in the State to use the season in praying for peaceful conduct of next year's general elections which is critical to sustaining peace and harmony not only in the state but Nigeria at large.
In a goodwill message signed by his spokesman, Mr Ahmed Maiyaki, to mark the Yuletide, the Governor called on the entire citizens, especially Christians to use the period for sober reflection on the message of peace, love and salvation to mankind through the birth of Jesus Christ.
The Governor said: "As a holy period when Christians all over the World mark the birth of Jesus Christ, it is imperative to reflect on the basic tenets of Christianity anchored on peace, love and unity of the whole mankind".
The Governor also called for prayers for immediate end to the current insurgency going on in some parts of Nigeria while urging adherents of the two main religions to continue to live in harmony.
He called on youths to desist from acts detrimental to peace during the Christmas celebrations and after and assured the residents of Kaduna State of adequate security arrangements to ensure a hitch free Yuletide.
Also, the former Minister of the Federal Capital Territory and governorship candidate of the All Progressive Congress in the State, Mallam Nasir El-Rufai, congratulated Christians all over Nigeria on the occasion of Christmas.
El-Rufai noted that Christmas was not only a time for celebration, but a period for sober reflection and stock-taking of God's blessings as Christians celebrate the birth of Jesus Christ.
He, therefore, called on all Christians and the entire people of Kaduna State to be committed to religious harmony, peaceful living and understanding of one another as it had been.
While soliciting for continued prayers, advice and untiring support in respect of his candidature, El-Rufai called on the people of the State to come out en masse and collect their Permanent Voters' Cards and also register during the forth-coming voter registration exercise to enable them vote for credible leaders in the 2015 general elections.