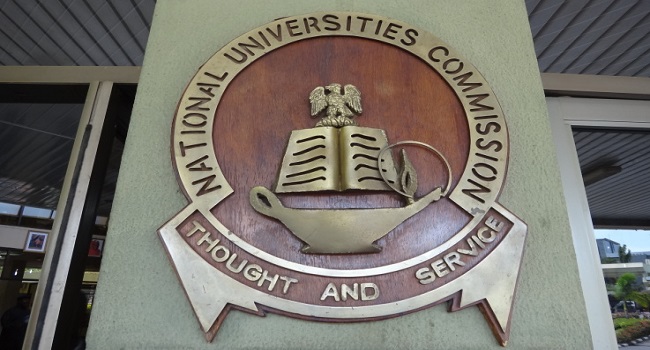 The National Universities Commission (NUC) has charged Nigerian universities to come up with innovative research products, and publications that will impart positively on the lives of ordinary Nigerians and develop the nation's economy.
This was made known by the Executive Secretary of the NUC while delivering a paper on Nigerian universities, "Thinking outside the box to embrace innovative and positive change", at the University of Benin main auditorium, in Benin City the Edo State capital.
Represented by the Director Research and Innovation of the NUC, Dr Sulaiman Yusuf said the current administration of the commission has decided to be flexible to help innovative change in universities curriculum, so as to produce knowledgeable graduates.
"Are Nigerian universities poised to break substantially away from the tried and tested procedures, methodologies and traditional ways of doing things which had produced results in the past but which now appear doubtful efficacy.
"Our research must be need driven, we must scan our environment to see what problems exist that need urgent solutions, what industries are preponderant in our areas that will require some high level cerebral thinking from the university  so that the business will move better".
The Vice Chancellor, Medical University Ondo State Prof Friday Okonofua noted that "It is not funding that is really the issue, its vision, being able to come up with new innovations in terms of research, service delivery and teaching. Those are the things that make for internationalisation of universities".
The Director General  Nigeria Institute For Education Planning and Admin. Prof Lilian Salami said "I think they have tried as much as possible, to proffer some solutions so that we can begin to look at our education from a different angle and not where it is today".