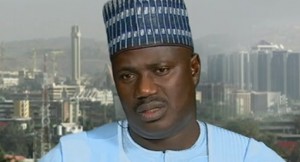 The Nigerian Senate says there is no sentiment attached to the position of its members during the debate session of the Gender Equality Bill.
The Chairman of the Senate Committee on Media and Public Affairs, Senator Aliyu Abdullahi, made the clarification on Thursday while reacting to the debate on Sunrise Daily.
Senator Abdullahi insisted that the Senate had made it clear that they would be thorough in their activities, adding that the legislators would entrench efficiency and effectiveness.
"Let me make it very clear that the Senate is not averse in any form to the subject matter. We have sworn to uphold the Constitution of the Federal Republic of Nigeria," he said while reacting to the bill in question.
The Senator explained that when the lawmakers at the Upper House see a bill that would suffer defeat in terms of rejection when it proceeds to the last stage, they prefer to do it early to enable the sponsors of such bill go back to address the various concerns raised at the floor of the Senate.
"If you look at the debate, you can see that it has no sentiments attached in terms of the positions people made.
"Part Two and Four (of the constitution) have made adequate provision for the subject that this bill sought (in order) to ensure that it is enforced," he said.