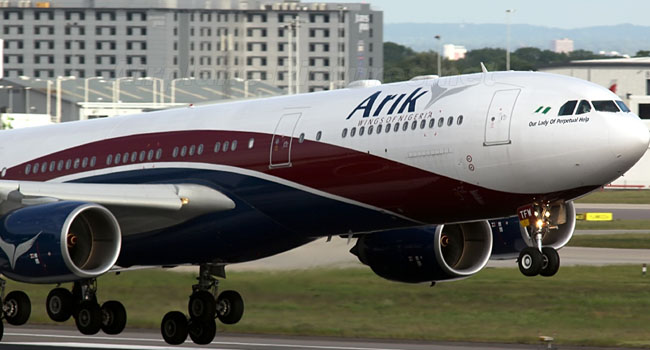 Arik airline has resumed services after flight operations were disrupted on Thursday, following the protests by aviation unions in Lagos.
This followed the intervention of the Nigerian Civil Aviation Authority (NCAA), which said that both parties have agreed to sheathe their sword.
The union workers had accused the current management of the airline of unwillingness to open talks with them over different issues, including the sacking of its members.
In February, the Asset Management Corporation of Nigeria had announced the takeover of Arik as a result of the airline's alleged bad debt.
Some staff of the airline on the other hand, staged a counter protest, denouncing the action of the aviation workers unions, saying that the company was being negatively affected by their action.