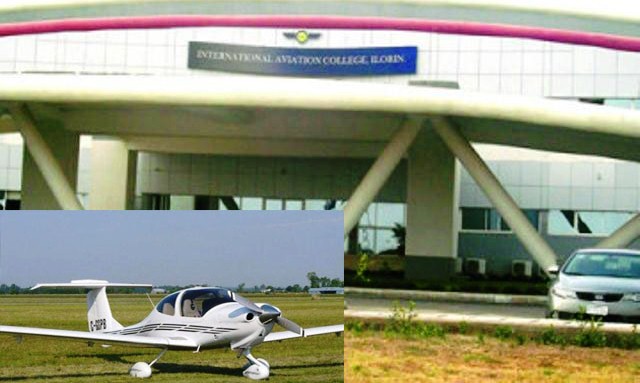 What could have been a fatal air crash has been averted at Kwara International Aviation College Ilorin, as three of the trainee pilots were involved in a minor accident.
The incident involving one of the aircrafts, Diamond DA40 single engine, with registration number 5N-BRD occurred around 11.30 on Monday morning.
The trainee pilots whose names were withheld were undergoing their normal morning training within the vicinity of the school at that time but the situation was quickly brought under control as the occupants left unscathed.
Briefing journalists on the unfortunate incident in his office, the Acting Rector of the College, Captain Abdulkareem Nuhu, confirmed that the incident occurred around 11.30am with three student pilots on board.
Although he refused to provide the names of the students involved, he noted that they walked out of the plane without any injury, adding that the college has contacted the Nigerian Civil Aviation Authority (NCAA) and the Accident Investigation Bureau (AIB) to conduct thorough checks and brief the media later.
The Kwara State International Aviation College was established by Former State Governor, Dr Bukola Saraki and the edifice was commissioned for use by the current Governor, Abdulfattah Ahmed.