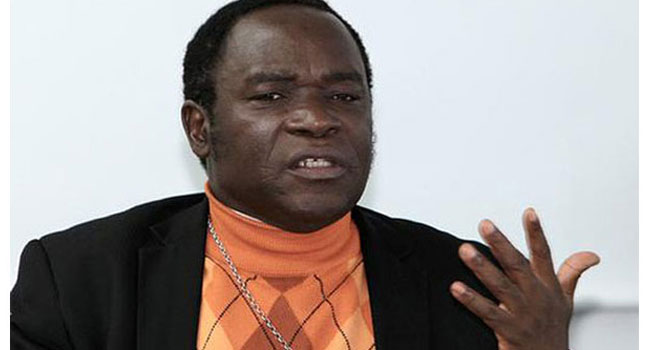 The Catholic Bishop of Sokoto Diocese, Most Reverend Matthew Kukah, has called on Nigerian politicians to place service above personal benefits.
He says politicians have continued to undermine the interest of the ordinary Nigerian who gave them the opportunity to serve through the ballot.
The clergyman spoke to Channels TV on Sunday, after a church service to celebrate Fathers' Day in Lagos State, southwest Nigeria.
"We still have not moved away from the culture of people who mistake public service for opportunities for self-enrichment.
"The reason why people asked to be elected is not to make money for themselves, they asked to be elected so that they can serve us and serve our country," he said.
Bishop Kukah also said he doubts if the current crop of politicians would give Nigeria the required leadership to take it to the next level.
"You have so many people going to church and going to mosque and yet criminality, violence, corruption are all on the increase in our society.
"This is evidence of some of the things that are eroding our Christian values," he said.
"When I hear politicians say we cannot develop in an environment of violence or in an environment that is volatile, politicians don't understand that it is their irresponsible behaviour that is creating the tension and the anxiety," he added.