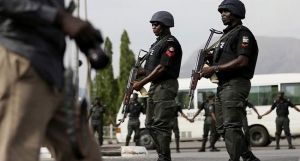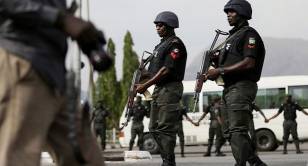 The Police in Lagos State have placed a bounty on wanted kidnap suspects, the husband and in-laws of the suspected 'nanny kidnapper', Funmilayo Kareem.
Give information that will aid their arrest and you will get a cash reward, the police say.
The Lagos State Police Command made the promise in an effort to arrest the nanny's husband, Waheed Kareem and his brother, Akeem Kareem.
In a statement, the command said: "We will appreciate and indeed any credible information that will facilitate their arrest.
"Together, we can keep Lagos and indeed our neighbourhood safe and crime free".
No amount was announced as the reward.
Funmilayo Kareem,35, was arrested by the Lagos State Police Command, Special Anti-Robbery Squad operatives last month after her second Kidnap mission in Lagos, orchestrated by her husband and in-laws, where she abducted three children of the Orekoya family and demanded for a 13 million Naira ransom.