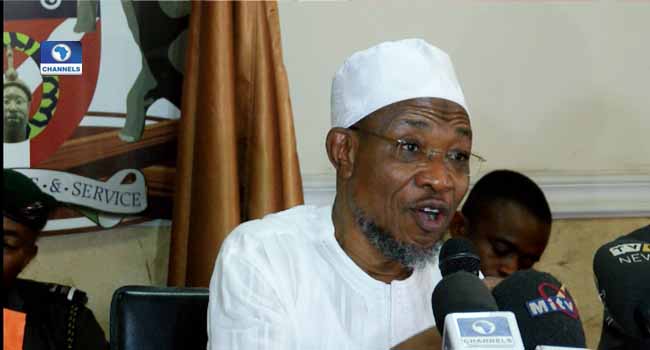 Governor Rauf Aregbesola of Osun State has said that the extracurricular activities in schools across the state would help in adding value to the education sector and also ensure good standards and discipline among students.
The governor said callisthenics was first introduced into the state in 2012 to ensure character and competency in the education sector but due to some political reasons, it was scrapped and later reintroduced.
READ ALSO: Experts Ask Govt To Prioritise Funding For Treatment Of Spine Diseases
Aregbesola said this on Saturday at the Osogbo township stadium during the middle school callisthenics competition organised to commemorate his seventh years anniversary of the state.
"Extracurricular activities in schools to include callisthenics would help to bring discipline, the unity of purpose and sense of responsibility among students.
"We introduced callisthenics display sometimes in October 2012 in order to raise the educational consciousness of our students. It was misrepresented by some political gladiators for a private security outfit due to the exercises involved but we thank God, it was later reintroduced," Aregbesola said.
Aregbesola praised the winner of the calisthenics display which emerged from Osun Central Senatorial District among the 21 middle schools within the nine constituencies in the state.
The finale of the calisthenics display witnessed three participants from Osun East senatorial districts, Osun West Senatorial districts and Osun central senatorial districts.
The governor presented a sum of N2 million to the winner while the second and third runners up went home with N1 million and N750,000 respectively.
He said the cash awards would be used to developed sporting facilities in schools across the senatorial districts.