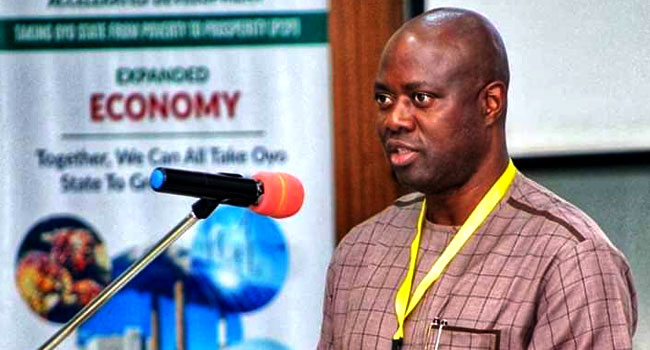 Oyo State Governor, Seyi Makinde, on Thursday said his government had a 'lapse in judgment' after a rally held on Wednesday in the middle of the coronavirus outbreak in the country.
On Wednesday, Makinde was part of a mega rally held by the Peoples Democratic Party (PDP) in Ibadan.
This was despite the confirmation, on Wednesday morning, of a coronavirus patient in Ekiti state who had made a stopover in Oyo state.
"Between yesterday and today, a lot has come to light in Nigeria regarding COVID-19, also known as the Coronavirus Disease, which has been ravaging the world for the past few months," Makinde said in a tweet.
My dear good people of Oyo State, it has become imperative to communicate directly about the COVID-19 situation in the state, and the measures that the Oyo State Government is taking to ensure the prevention, containment and control of this disease. pic.twitter.com/3sCLdTKdgu

— Seyi Makinde (@seyiamakinde) March 19, 2020
"I have received your complaints about the rally that was held yesterday, and I feel obligated to state in clear terms that we acted based on the information we had at that time. In retrospect, it should not have happened and I take responsibility for that lapse in judgement."
The coronavirus is a highly infectious and contagious disease which has afflicted more than 250,000 people worldwide and killed over 10,000.
In total, Nigeria has confirmed 12 cases of the disease.