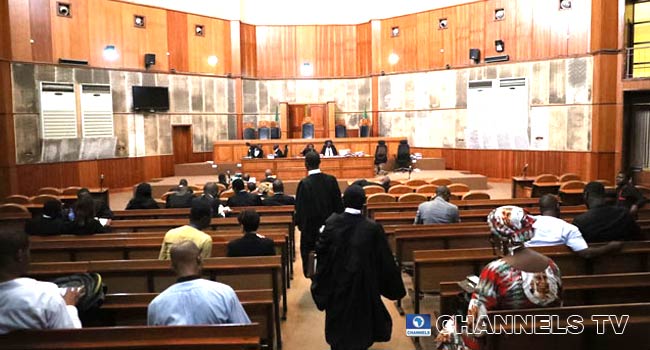 The Peoples Democratic Movement (PDM) has withdrawn its petition challenging the re-election of President Muhammadu Buhari at the 2019 presidential election.
At the resumed hearing on Wednesday counsel to PDM, Mr Aliyu Lemu, informed the tribunal of the desire of the petitioners to withdraw their petition.
No reason was given for the intended withdrawal and this was not opposed to by the respondent in the suit which includes President Muahmadu Buhari, the All Progressive Congress (APC) and the Independent National Electoral Commission (INEC).
Chairman of the Tribunal, Justice Mohammed Garba after listening to all parties granted the application and dismissed the petition.
In his ruling, he said, "we find it expedient to grant the application as prayed. It is granted and leave is given to the petitioners to withdraw the petition and as a consequence, the petition is dismissed.
The lawyers to INEC and APC, in response, applauded the withdrawal. They called it a move in the right direction.
For four months the legal proceedings on this petition were entertained by the presidential election tribunal and this outcome seem to have put to an end the desire of the PDM to have the tribunal cancel February 23rd, 2019 presidential elections for the unlawful omission of the party's logo on the ballot paper.