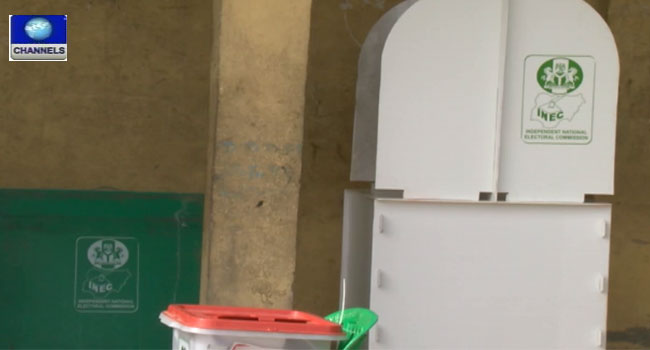 The Election Petition Tribunal for the Just concluded Imo North senatorial district election has commenced sitting at the Imo State High Court in Owerri the capital of the State.
At the maiden sitting of the Tribunal, the Presiding Judge, Justice Geraldine Imadegbelo, granted the prayer of the candidate of the Peoples Democratic Party (PDP) Mr Athan Achonu, to paste the summons of the court at the notice board of the court and at the secretariat of the All Progressives Congress (APC).
He said it would serve as a substituted service to the candidate of the APC, Ben Uwajimogu, who was alleged to have evaded service.
Justice Imadegbelo also granted the application of the candidate of the PDP to carry out a forensic inspection on the sensitive materials used during the conduct of the Imo North Senatorial rerun elections on July 23, which is presently in the custody of the Independent National Electoral Commission (INEC).
Lead counsel to the PDP's candidate, Ken Njamanze, said the motion granted by the judge had become necessary, following the evasion of the second respondents to be served the court summon.
He pointed out that service on the second respondent was fundamental for fair hearing and to allow further and effective proceeding.
The counsel also pointed out that the court also granted the request of the appellant to inspect the electoral documents, including the ballot papers and result sheets in the custody of the Independent National Electoral Commission.
The candidate of the PDP, who contested in the just concluded Imo North Senatorial election had approached the Election Petition Tribunal, insisting that the election was marred with irregularities and massive rigging by the APC.
He claimed that he won the election, urging the court to declare him winner of the election, having scored majority of the lawful votes in the election.