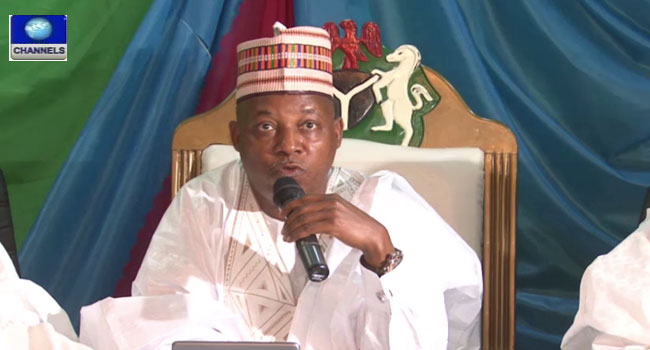 Governor Kashim Shettima has blown the whistle on the unaccounted 500 million naira set aside by the federal government for rebuilding of the Government Girls School in Chibok under the Safe School Initiative programme.
Governor Shettima, addressing villagers in Chibok town on Monday lamented how the misfortune of the people has become a money making venture for some group of people.
He called out the contractor handling the project, demanding for an investigation of the money released, particularly because the school has remained in a state of disrepair since the abduction of the girls.
The safe school initiative programme initiated by the immediate past Goodluck Jonathan administration was introduced after the abduction of school girls in Chibok.
Former Minister of Finance, Dr. Ngozi Okonjo-Iweala had flown to Chibok to commission the 500 million naira rebuilding and Safe School Project in a foundation laying ceremony in the school where the girls were taken.
Two years on, the project has suffered a stillbirth and students of the school have remained at home.