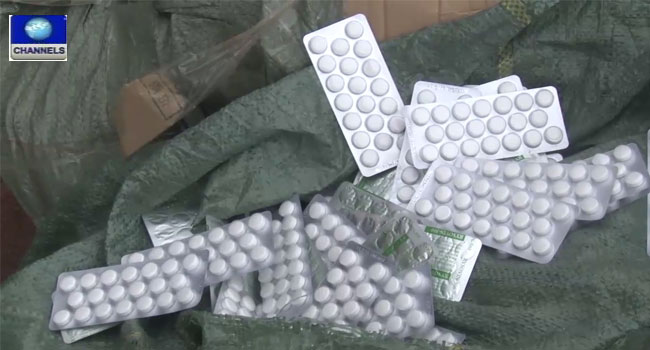 The Pharmacists Council of Nigeria (PCN) has sealed off 234 retail drug outlets in Oyo State.
The head of the PCN inspection team, Mrs Anthonia Aruka, revealed this to reporters after five days of monitoring and enforcement of retail drug outlets in the state.
She decried that the statistics available was worrisome as only 24 out of the 269 facilities visited across about 16 local government areas had commendable practice.
Mrs Aruka added that an alarming number of these Patent and Proprietary Medicine Vendors (PPMVs) do not conform to stipulated rules and procedures to ensure safety of their customers.
She advised the public to only patronise PCN-approved outlets for over-the-counter medicines.
The affected shops were sealed in Ibadan, Iseyin, Oyo, Saki, Eruwa and Igbo Ora towns of the state.
Apart from sealing these premises, PCN also said that the enforcement exercise would be a continuous process, adding that it would not allow the sealed shops reopen until they meet the required safety standards.