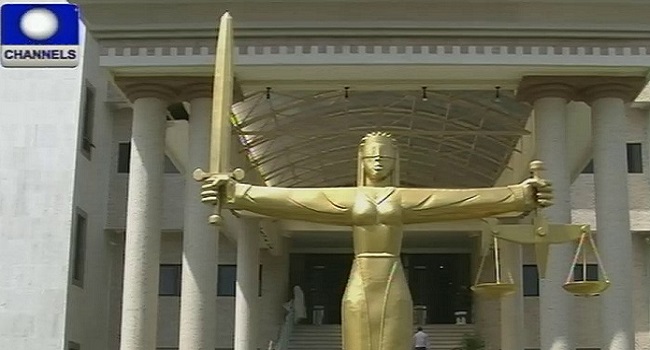 A Federal High Court in Lagos has fixed February 8, 2017, to hear all applications challenging its jurisdiction in the case of the Economic and Financial Crimes Commission (EFCC) against two former ministers.
The defendants in the matter include a former Minister of Aviation, Mr Femi Fani-Kayode, a former Finance Minister, Mrs Nenadi Usman, one Danjuma Yusuf and a company, Joint Trust Dimensions Nigeria Limited.
They are standing trial before the court on a 17-count charge of alleged 4.9 billion Naira fraud.
The respondents have pleaded not guilty to the charges and after being granted bail by the court, the EFCC opened its case against them with the testimony of its first prosecution witness.
However, they have filed various applications before the court challenging its powers to hear the case.
At Tuesday's proceeding, the defence lawyers refused to cross examine the witness, asking the court to hear and determine their various applications.
The judge in charge of the case, Justice Muslim Hassan, consequently fixed Wednesday to rule on their requests.
The defendants also challenged the choice of Lagos State, as the venue in a matter which they said had nothing to do with the state.
The former Finance Minister had also asked the court to separate her trial from that of the former Aviation Minister.
In a second application, Mrs Usman asked for the release of her passport to enable her travel abroad for medical treatment.
Mr Fani-Kayode's lawyer also asked the trial judge to hands off the case on the basis that he once prosecuted for the EFCC.