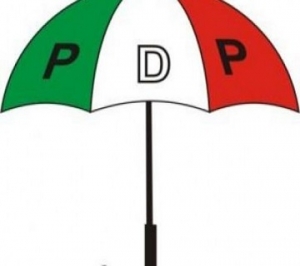 The Kwara State chapter of the Peoples Democratic Party, PDP, has officially unveiled Senator Simeon Ajibola as its governorship candidate for the 2015 election.
There had been wrangling on whether the National Working Committee would approve the candidature of Senator Simeon Ajibola or not but the press conference involving all the gladiators confirmed his acceptance by everybody.
Presenting the party's candidate to the elders and other members of the party at the press conference in Ilorin, the Kwara PDP Chairman, Iyiola Oyedepo, noted that he had undergone a free and acceptable primary election.
He added that with academic records spanning several years, Ajibola stood the chance of winning the election in the state.
Senator Simeon Ajibola, in his response, commended his co-contestants for their courage and members of the party for considering him worthy to be the flag bearer.
He described their support and encouragement as the pillar of his strength, promising not to disappoint but to ensure the victory of the party during the 2015 governorship election.
Senator Ajibola, while commending other aspirants for their support, also surprised many people present when he announced Mr Yinka Aluko as his running mate.
Yinka Aluko, who until then had been the senatorial candidate for Kwara central, thanked the elders and stakeholders in the party for choosing him. He promised to be loyal and dedicated to the party.