The National Chairman of the UDP and National Secretary Coalition for New Nigeria, Chief Godson Okoye has said that the ministers designate were not asked the right question during the ministerial screening.
Chief Okoye who was a guest on Channels Television's Sunrise Daily, stressed that, "The key question that anybody that should be a Minister of Nigeria should be asked was not asked! And that is, 'where is your family?' going by the wordings of the old book, 'wherever a man's treasure is, that's where his heart is' and of course I should believe every man's treasure should be his family."
READ ALSO: What Nigeria Needs Is Repositioning, Not 'Unnecessary Criticism' – Adesina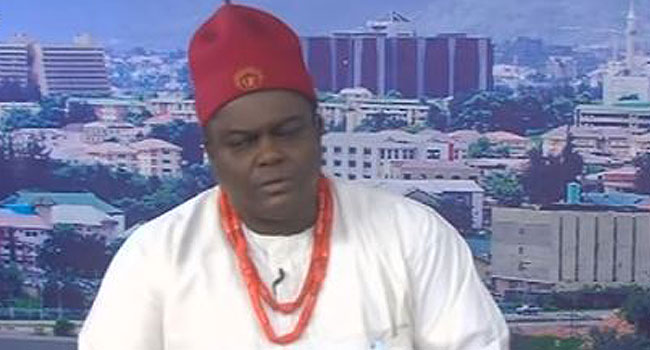 Okoye stated that the only way the public institutions can be driven is to ensure that the drivers of those institutions have a personal feeling of what they are doing.
"We must make public institutions work. And the only way they can work is that the operators have a personal feeling of what they are doing. If they don't have that personal touch and they are just like garbage in garbage out, none of them will move anywhere. There should be something that makes them believe that this can get to them," Okoye stressed.
The UDP Chairman added that "There is need for massive improvement, there is need for massive expansion in a whole lot of places. Most of these things are driven from the home, everybody talks about discipline, when people are not disciplined from home, that's how we create the problems that we are seeing".
Okoye noted that the public institutions must work for the good of the masses.
"These public institutions must work, because any society that cannot protect and provide for the poor that are many, cannot provide for the rich that are few,"he said.