Speaker of the U.S. House of Representatives, Paul Ryan, has distanced himself from the campaign of Republican presidential candidate, Donald Trump.
A source said the disclaimer was in reaction to the remarks Trump made about groping women which led to an outrage.
The source added on Monday that Ryan would not campaign with Trump in the run-up to the Nov. 8 elections.
The Speaker has vowed to focus on defending seats in Congress, but did not end his endorsement of the party's nominee.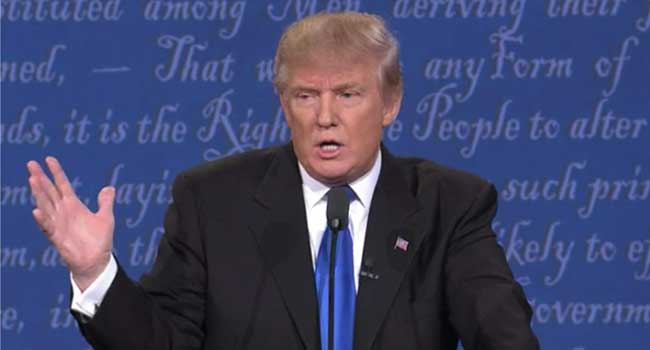 The American billionaire had earlier apologised for the obscene comments he made about women in a newly released videotape from 2005.
In the video, Mr Trump said "You can do anything" to women "when you're a star".
In his statement, he stressed that the words do not reflect who he was.
Top Republicans had condemned the comments while his Democratic rival Hillary Clinton called them "horrific".