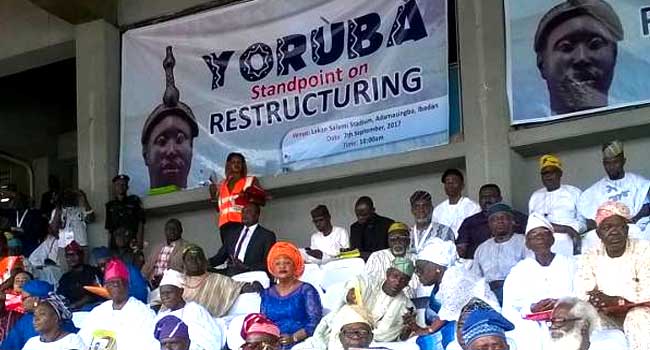 Yoruba leaders from all walks of life have declared that the only agenda supported by the Yoruba nations is a return to the regional administration as practiced by the founding fathers of Nigeria, where all regions are empowered to govern their people and control their resources at their own pace.
In a 16 point communique which has been adopted as the Ibadan Declaration, the leaders insist on reconstituting Nigeria into six main autonomous regional zones, with Abuja the FCT maintaining status quo.
The Communique signed by the summit chairman Aare Afe Bablola (SAN) and read by Yinka Odumakin also posited that States must be empowered to great Local governments and assign duties to them in line with regional resource control.
Traditional and opinion leaders, politicians, and other dignitaries from all walks of life attended the event.