JAMB threatens to invoke 7years jail term for examination malpractice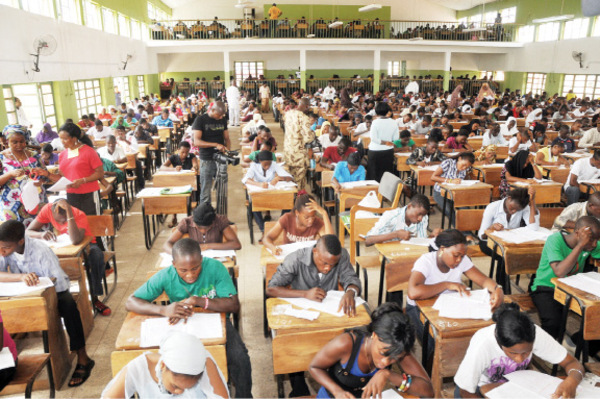 The registrar of the Joint Admissions and Matriculations Board (JAMB), Professor Dibu Ojerinde has declared that the board will invoke the punishment of a seven-year jail threat for any student caught for examination malpractices.
This is coming weeks to the annual exams into Nigeria's tertiary institutions.
Addressing heads of tertiary institutions from thirteen African countries at the International Association on Education Assessment training on Item Response Theory, Prof Ojerinde warned officials and candidates that the jail term without option of fine is to serve as deterrent to anyone caught for examination malpractices.
Affirming JAMB's commitment to zero-tolerance for exam malpractices, Prof Ojerinde stated that "the board will continue to champion innovations that will underscore the board's zero tolerance for non-adherence or impersonators." He also noted that another difference will be implemented in the assessment procedure of this year's JAMB exam.
Decree 20 of 1984 stipulated that anyone convicted for examination mal-practice should serve a 21-year jail term. However, the Examination Malpractice Act 33 of 1999 has replaced the decree with a law which stipulates that any offender is liable to a fine of between N50, 000 and N100, 000 and a three-four-year jail term with or without option of fine.
Delegates from thirteen African countries are attending the training on item response theory in Abuja. "After two weeks of training in Abuja, on an emerging assessment theory called the Item Response theory, JAMB looks to make tangible implementations. Jamb is also capitalizing on these various innovations to ensure objective assessments in examinations" said Professor Ojerinde
The Professor also stated that JAMB is moving to the era of e-Testing in designing questions for the examination. "We are moving towards what is called e-testing. This is the first time that African countries are coming to experience this type of training and it will definitely help us in the type of questions we give to the students and the type of assessment we give and our professional competence as examination" he said.