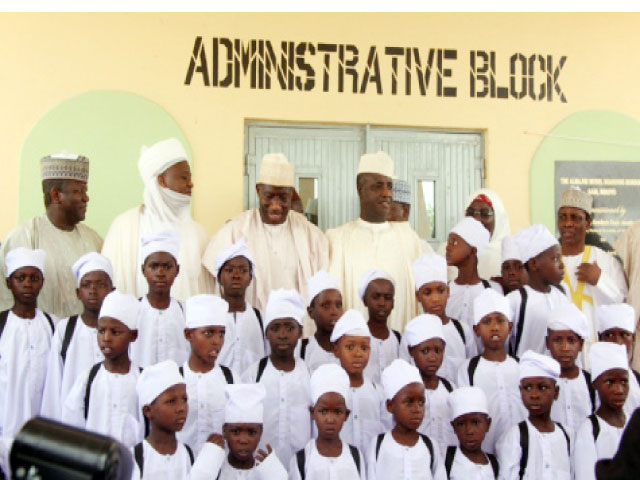 President Goodluck Jonathan has promised to get all Almajiris in the northern part of the country, to the formal educational system by the year 2020.
The president who was represented by the Head of Service, Mr Isa Sali made the promise at the opening ceremony of the fifth ordinary session of the Conference of Ministers of Education of the African Union in Abuja.
The bi-annual forum which was attended by 54 minister of education from member states of the African Union, had the Minister of Education, Professor Ruqayyatu Rufai revealing that Nigeria may not realize its Millennium Development Goals for education by 2015 without putting a solid educational system in place.
Professor Rufai said  Nigeria must summon the political will to transform educational standards, deliver education for all and attain the second decade of education plan of action for 2006- 2015.
The announcement by President Jonathan to educate all Almajiris by 2020 is only one of several plans by the nation to actualize the goals of the second decade of education for Africa, established in 2006 by heads of states and governments of the African Union.
This plan of action places strong emphasis on improving the quality of education especially gender equality by 2015.
Along this line, outgoing Chairman of the Conference of Education Ministers of the African Union and Kenyan Minister of Education, Mister Mutula Kilonzo reviewed progress made so far in Africa.
He said that "inadequate training and low funding are among several challenges African education faces".
Outlining key areas of challenge and progress at this forum is fundamental to avoiding the failure of the first decade of education for Africa in 1997-2006.
Within the framework of priority areas, African governments have been advised to increase investment in education and allocate at least 20 percent of the national budget to education.