Nollywood actress, Dakore Akande has returned to the movie set, she will be featuring in the forthcoming movie written and produced by singer Ashionye Michelle Raccah.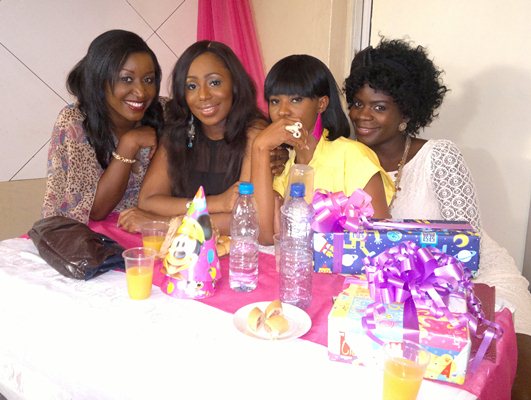 The movie which is titled 'Journey to Self' features Nse Ikpe-Etim, Ashionye Michelle Raccah, Katherine Obiang Edoho and Tosin Sido in lead roles.
Also starring Carol King, Kalu Ikeagwu, Femi Brainard, Femi Jacobs and Chris Attoh and Tope Oshin Ogun.
The movie is about friendship, sacrifice, empowerment and self-respect'. It is about four friends, Nse (Nse Ikpe-Etim), Regina (Ashionye Michelle Raccah), Alex (Dakore Akande) and Rume (Katherine Obiang Edoho) who lose a mutual childhood friend, Uche (Tosin Sido).
Uche speaks through a series of letters stirring her friends to a journey of self-discovery… a 'Journey to Self'.
It is reported that the movie took about 13 months to spring forth and it will also mark the Nollywood debut of Katherine Edoho.
The movie is set to be premiered this year.