South African athlete Oscar Pistorius was granted bail today after being accused of murdering his girlfriend.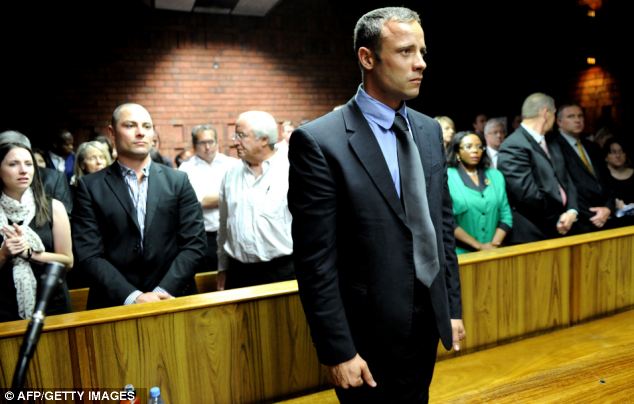 The decision by Magistrate; Desmond Nair drew cheers from Pistorius' family and supporters at the Pretoria magistrate court, although the athlete appeared unmoved as the decision was read out.
The decision followed a week of dramatic testimony about how the athlete shot dead his girlfriend Reeva Steenkamp at his luxury home near Pretoria in the early hours of February 14, Valentine's Day.
Prosecutors said Pistorius, 26, committed premeditated murder when he fired four shots into a locked bathroom door, hitting his girlfriend cowering on the other side. Steenkamp, 29, suffered gunshot wounds to her head, hip and arm.
Pistorius' defense team argued that the killing was a tragic mistake, saying the athlete had mistaken Steenkamp for an intruder. They said he was too famous to pose a flight risk and deserved bail to prepare for a case that has drawn worldwide attention.
The full trial is unlikely to start for several months. Olympic and Paralympic star Pistorius, a double amputee who ran races on carbon fiber blades, faces life in prison if convicted of murder.
The shooting and allegations that have emerged at the bail hearing have stunned the millions around the world who saw his track glory as an inspiring tale of triumph over adversity.