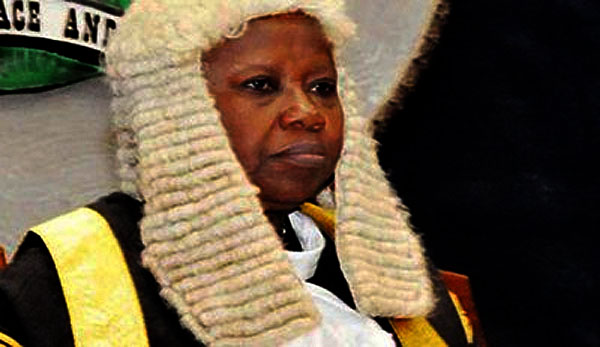 The Chief Justice of Nigeria (CJN), Aloma Justicw Mariam Mukthar, has admitted that the lack of transparency; integrity and accountability are some of the factors responsible for the increasing level of corruption in Nigeria.
She stated this a seminar organised by the anti-corruption commission of the Nigerian Bar Association (NBA) where the issue of large scale corruption was again given prominence as the lawyers seek ways of stemming the tide in the country.
The CJN read the riot act to members of the bar and the bench, warning that the depreciation in budgetary allocation for the judiciary is not an excuse to engage in corrupt practices.
Addressing participants at a two day seminar, Justice Mukhtar warned judicial officers to shun corruption and vowed to deal with corrupt judicial officers saying corruption in the judiciary undermines the nation's fragile democratic system by fuelling popular disillusionment with the country's justice system.
Also speaking, NBA's President, advised litigants to report corrupt lawyers and judges as he was corroborated by Professor Peter Abah of the Federal Ministry of Justice who announced a new strategy by the government to combat corruption.
The Solicitor General of Lagos State, called for a review of the role of lawyers in the administration of justice while the President of the anti-corruption commission of NBA suggested ways of stemming the tide of corruption.
The two day seminar which attracted legal luminaries where they deliberated on ways of repositioning and strengthening the legal practitioners' disciplinary committee for a credible bar in addition to promoting openness and honesty within the bar.