Constitution Permits Peaceful Rally – Lawyer
A lawyer, George Eke has said that a peacefully rally can be held without the need of any permission from the police except in cases where security is needed.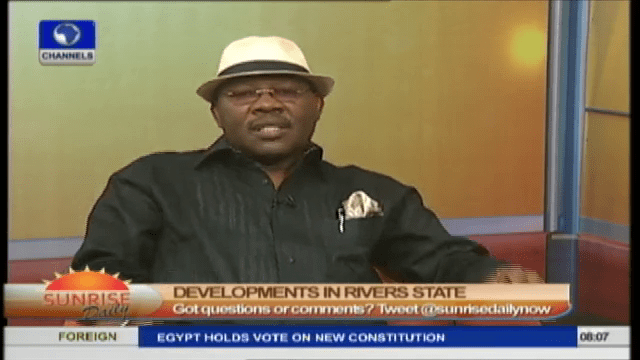 He stated that Section 40 of the constitution talks about "peace rally" which permits that a rally holds as long as it is "peaceful." However, Eke added that it is in the purview of the police to determine if the rally is peaceful or not.
Speaking on Channels Television breakfast programme, Sunrise Daily, Mr. Eke berated the police commissioner for claiming that the media was biased in reporting the incident because "the same media gave the commissioner a medium to air his views."
Mr. Eke added that the police claimed they got security information that the rival party was going to attack the rally and if the police had looked away like the way people asked them to, and this rival party arrived, it may have caused mayhem which would lead to the federal government declaring Rivers state a state of emergency.
He said that "if the rival group was going to attack, the first thing the police would have done is to prevent the rally from holding".