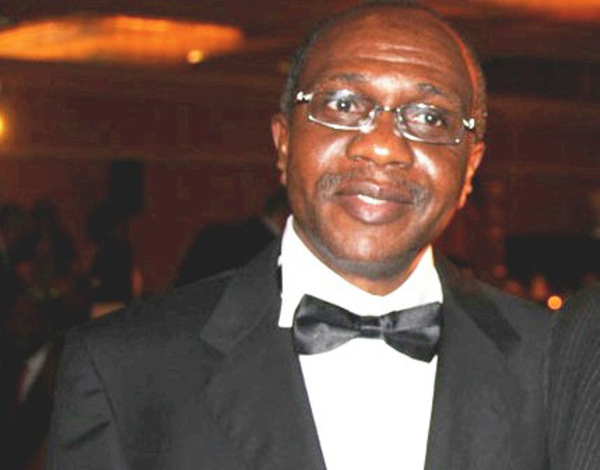 The senate has confirmed Mr Godwin Emefiele as the Central Bank Governor designate.
The confirmation came after federal lawmakers screened Mr Emefiele for almost two hours on Wednesday.
Laying out his vision for the Central Bank of Nigeria (CBN) during the screening, Mr Emefiele said he would ensure that Nigeria maintained a strong exchange rate, stressing that devaluation is not an option.
Emefiele's confirmation marks the beginning of a new era in the CBN after the suspension of Mr Lamido Sanusi on February 20 by President Goodluck Jonathan for alleged financial recklessness.
The tenure of Mr Sanusi would end in June this year.
The new CBN governor designate and the Chief Executive Officer of Zenith Bank has his work cut out for him as he faces a slowly depreciating Naira and high inflation.
Before he became the Chief Executive Officer and Group Managing Director of Zenith Bank Plc, he served as Deputy Managing Director of the bank since 2001.
He served as Executive Director in charge of Corporate Banking, Treasury, Financial Control and Strategic Planning of Zenith Bank and had been Management team since inception.
Mr Emefiele has over 18 years of banking experience and has lectured Finance and Insurance at the University of Nigeria Nsukka, and University of Port Harcourt, respectively.
He is also an alumnus of Executive Education at Stanford University, Harvard University (2004) and Wharton Graduate Schools of Business (2005).
He holds a B.Sc Degree and an MBA Degree in Finance, both from the University of Nigeria, Nsukka.