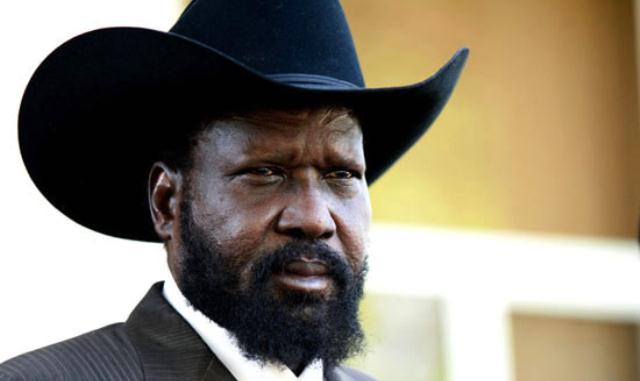 South Sudan's President, Salva Kiir has sacked the head of the Army.
A decree read out on state television announced that General James Hoth Mai would be removed with immediate effect. No reason was given.
The country has been in turmoil since December. Last week, rebels seized the oil hub of Bentiu.
Meanwhile the UN has accused the government of providing "erroneous information" regarding a massacre of hundreds of civilians in the town
The UN mission in South Sudan (UNMISS) said that after rebel forces captured Bentiu on April 15 and 16, they targeted hundreds of people who had taken refuge inside a mosque, a church and a hospital, and killed them because of their ethnicity.
U.N. Peacekeeping Chief, Hervé Ladsous briefed the Security Council on Wednesday (April 23) on the recent attacks and emphasized that the circle of violence in the country most stop immediately.
"The first, from my part is that we are not and cannot be in the business as usual format. I think this cycle of violence that started on the 15th of December last year has to stop. It must stop immediately. Yet, we see that neither party is ready to in any way cease the hostilities, the agreement on that which was signed exactly to this day three months ago has never been implemented. They do not give indication that they sincerely want to participate in the peace talks."
The rebels slaughtered hundreds of civilians when they seized the South Sudan oil hub of Bentiu, hunting down men, women and children who had sought refuge in a mosque, church and hospital.
Joy Ogwu, Nigeria's U.N. Ambassador and the current council president, echoed Ladsous' sentiment. She said that most council members in the meeting had suggested "using the principle of deterrence to send a message unequivocally to the parties responsible for this impunity that it must not happen again."
"The responsibility of every nation – that is to protect its citizens and maintain order within its territory. And we stressed the inviolability of U.N. institutions resident in the member state countries that they can't violate the sanctity of the U.N. institution and kill people inside those institutions. It's intolerable, it should not happen," she said.
The U.N. Mission in South Sudan, known as UNMISS, has approximately 8,500 military peacekeepers and police deployed in a country the size of France with a population of some 11 million.