I Will Support Jonathan If He Decides To Contest In 2015- Tukur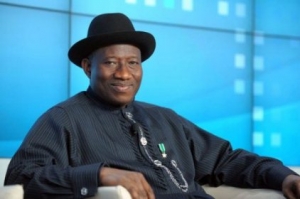 The former Chairman of Peoples Democratic Party,PDP,Alhaji Bamanga Tukur has expressed his readiness to support President Goodluck Jonathan if he declares his intention to seek  re-election in 2015.
Tukur, who stated this  in Abuja, maintained that Jonathan's re-election will strengthen democracy and preserve the unity and stability of Nigeria.
Tukur also urged Nigerians to support President Jonathan for a second term to enable democracy thrive in unity and harmony.
While canvassing support for President Jonathan, Tukur maintained that re-election of the president will help to consolidate on going infrastructural development in the country.
Even though President Goodluck Jonathan is yet to declare his intention to run in 2015, several social-political groups have emerged in recent times, urging him to contest the elections.
Among those groups, The Strategic Team (TST), a national political think-tank group, who met with the former national chairman of the Peoples Democratic Party, to pledge their support for the President.
He told the group to continue their grassroots mobilization and sensitization on the matter, pending the final determination of the President.
Earlier, the group told the gathering their reasons for identifying with the current administration.
The Independent National Electoral Commission (INEC)  has scheduled the 2015 general elections to hold in February.
At the moment, no political party including the ruling Peoples Democratic Party has come up with their presidential candidate for the elections.