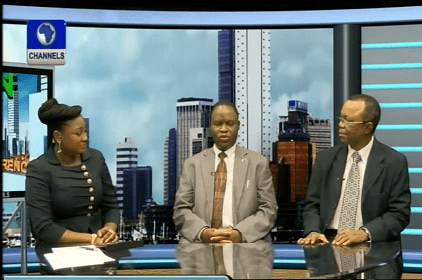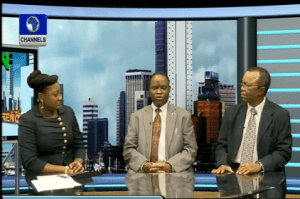 As West African countries plan monetary union that will see all countries under the Economic Community of West African States (ECOWAS) maintain a single currency, the Director of the Nigerian Association of Chambers of Commerce, Industry, Mines and Agriculture,(NACCIMA) says the region is not ready for such development. 
Speaking on Channels Television's Program, Business Morning, on Tuesday, Mr John Isemede said that West Africa was not ready for the single currency because most Francophone countries had no control over their interest rate or exchange rate, a situation that would create chances of over devaluation of other countries' currencies.
"We have been on the project for over 10 years. Ghana and Nigeria was not devaluated the same day but the Francophone countries were devaluated the same day.
"We  don't have ECOWAS central bank and should get a central bank by oraganising the sub-region, before planning to unify the currency in African countries. We have to put our house in order and put the sub-region as one body," he emphasised.
The Director General of NACCIMA insisted that "before ECOWAS begins to promote the single currency and businesses, West Africa needs to make the region a conducive place for business".  He suggested that the monetary agency should use their own local currency through their Central Bank to import goods from Ghana to Sierra- Leone and other parts of African countries.
Another guest on the programme, a columnist, Mr Gabriel Idahosa, also pointed out that ECOWAS was not ready for the change, citing the inflation level of most African countries as a big challenge.
He also stressed that most of the criteria set for African countries as development goals had not been met because of high rate of inflation.
"Most African countries are still struggling to meet the criteria. You will first have to meet the criteria and run it for three to four years by keeping the deposit by four per cent and then a common currency emerges," he said.
Idahosa called on West African governments to open up the physical structure by making business move freely across the border of most African countries.
Mr Isemede and Mr Idahosa's comments are coming few days after the Central Bank Governor, Mr Godwin Emefiele, said that the lunching of a Single Currency for the West African Monetary Zone (WAMZ) by January 2015 might not be feasible.
At a meeting of the West African Central Bank Governors held in Abuja on July, Mr Emefiele called on leaders in the region to redouble efforts in maintaining fiscal and monetary supervision in their countries.
"It is unlikely at this time. Despite this disappointing update, we need to use the new period created by this to redouble our efforts toward the final realisation of this objectives.
"In this regard, there is need for the intensification of effort towards meeting the laid down convergence material, in sensitisation of all stakeholders in the ratification of various West African monetary zone protocols and in their consequent implementation," Mr Emefiele said.