FG Deploy More Troops In North East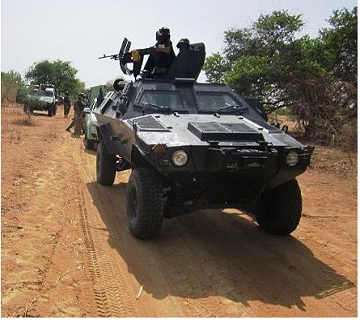 The Federal Government has deployed 500 more troops in the North East to bolster the war against terrorism in the region
The Coordinator of the Joint Information Centre, Mr Mike Omeri, announced the deployment of more troops at a news conference in Abuja.
"As part of efforts being made to check the incursion and Boko Haram challenge, the military has continued to reinforce its presence in several challenged communities in the North-East.
"Military authorities have confirmed the renewed deployment of more than 500 troops to support the expedition around that area," he said.
Omeri said that the Federal Government was doing everything to ensure the safety of lives and property in the country and appealed for support of the general public.
He promised that the troops were prepared to put an end to the insurgents' activities in different towns and villages in the North East.
"We believe that with this commitment and the additional deployment, the situation will be brought under control."
Omeri also debunked the media reports that Mubi in Adamawa State had been seized by insurgents.
"Situation report indicates that Mubi town is calm while troops including the Police and other services are on patrol there", Omeri noted.