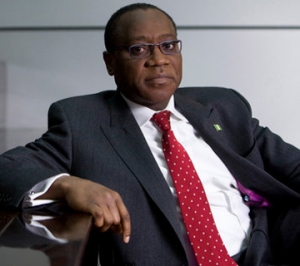 The Federal Government has announced a target of 80billion dollars investment inflow from Asian countries in the next two years.
Minister of Trade and Investment, Mr Olusegun Aganga, who spoke at a meeting with heads of missions of Asian countries in New Delhi, India, said that the drive became necessary following the emergence of Asian countries as leaders in trade relations with Nigeria.
It was a think tank by government officials and ambassadors from 14 Asian countries to make Nigeria a major trade and investment hub.
The Minister said that there was the need to persistently push for the recognition of Nigeria as the preferred investment destination across the globe.
For over six hours, the officials deliberated on how to achieve this set mandate.
One after the other, heads of agencies charged with the mandate of improving investment inflows into the country through oil and non oil exports also took time to explain why the ambassadors should improve investment ties with their countries of assignment.
When the meeting was over, it was resolved that a target of 80billion naira from countries in the Asian region for the next two years is key to employment generation and poverty reduction in the country.
The ambassadors expressed willingness to ensure an upward trend.
Trade volume between Nigeria and countries in the Asian continent currently stands at 40billion dollars with India and China topping the list with over 2.9trillion naira and 2.1trillion naira respectively.
It was the first time in over 50 years that government officials would be deliberating to improve trade ties between Nigeria and Asian countries.
What many Nigerians expect in the days ahead is that resolution reached at the meeting would translate into concrete actions that would turn around the socio-economic development of the country.