ECOWAS Launches Small Arms Control Project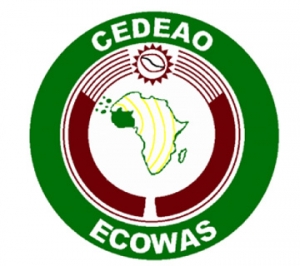 The Economic Community for West African States, ECOWAS, in collaboration with the European Union and the United Nations Development Programme, UNDP, has launched a new fight against proliferation of small arms in West Africa.
The ECOWAS community, the European Union and United Nations delegations believe that recent surge in terrorism across West Africa can be reduced through this project.
According to the officials, this intervention is aimed at supporting efforts to maintain regional peace and stability which has been threatened recently by terrorism.
ECOWAS President, Kadre Ouedraogo, said that the project would strengthen similar initiatives within the West African region aimed at reducing proliferation of illegal arms.
It is one of several projects launched in recent times to curb the rising waves of terrorism and other crimes escalated by proliferation of illegal arms in the West African region.
The European Union in agreement with ECOWAS is putting over five million Euro into the project that would be managed by United Nations Development Programme, UNDP.

They are confident that if well managed, the project is capable of restoring peace and stability in the troubled regions of West Africa.
Some of the activities of the project would include raising community awareness on the dangers associated with the proliferation of small arms and armed violence in the region.
It would also strengthen security and encourage voluntary weapons surrender and collection in return for community based development projects.
The project is targeting six countries, including Nigeria, Niger, Mali and Liberia.