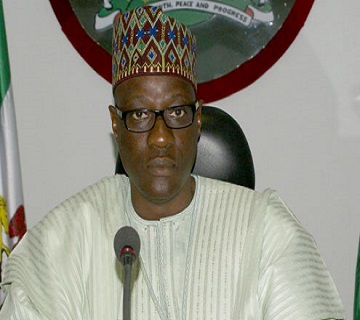 The Kwara State government is looking to hand over public schools in the state to proprietors willing to wholly run the schools, as a way of ensuring an improvement in the standard of education in the state.
In a meeting with education stakeholders in the state on Monday, Governor Abdulfatah Ahmed, reiterated the government's readiness to also fully take over schools from proprietors willing to hand them over to the government.
Stakeholders at the meeting were drawn principally from faith and community based schools in the state.
Governor Ahmed said that the government had sent the necessary bill to the State House of Assembly for appropriate legal backing for the new education policy.
Access To Qualitative Education
He told the gathering at the Banquet Hall opposite the Government House that the government wanted to ensure uniform policies for all the schools in the state.
According to the Governor, the huge finances expended on the education sector and a desire to return schools to proprietors who wish to run the schools on their own informed the decision.
The governor assured stakeholders that "the government will pursue every opportunity that guarantees every child access to qualitative education for the greater good of the society".
According to the governor, the new policy will be guided by transparency, collective responsibility and will also focus on the future of the Kwara child.
"If we want a brighter future for our children and the nation to compete favourably in the international community, we must be concerned about the quality of education we deliver to the future leaders," the governor said, promise that the government will ensure equity, justice and fairness in making quality education accessible to State indigenes.
He said: "It has become imperative for government to review the concept of aiding faith and community based schools with grants in compliance with modern realities".
Some representatives of the private, community and faith based schools in the state commended the initiative of the governor for his plan to return schools to those ready to run on their own while others called for unity and understanding between the faith based schools to avoid rancour in the state.
It is expected that when the bill for the return of the schools is finally passed by the State House of Assembly, it will bring more unity and enhance the quality of education in the state.