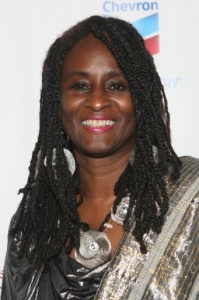 A former US Ambassador to Nigeria, Robin Sanders, has commended Nigerians for coming out en masse to vote, in the 2015 general elections.
Sanders was part of an election observer group in the country, monitoring the elections.
She spoke to Channels Televisions' correspondent in Washington, Maria Byrd, on her perception of the elections and the leadership Nigeria had provided the rest of Africa, with the electoral process.
While in Nigeria, she had monitored the accreditation process in the Presidential election that was held on March 28, but said she  will hold her thought on the accreditation process until voting gets underway across the country.
Ms Sanders made her position known to Channels Television's crew in Keffi, Nasarawa State while on observation mission to some Local Government Areas in the state.
Leading a number of international observers including the National Democratic Institute to a number of polling units in Karu where election materials were yet to arrive at about 8.50am, Ms Sanders said it was too early to make an assessment of the process.