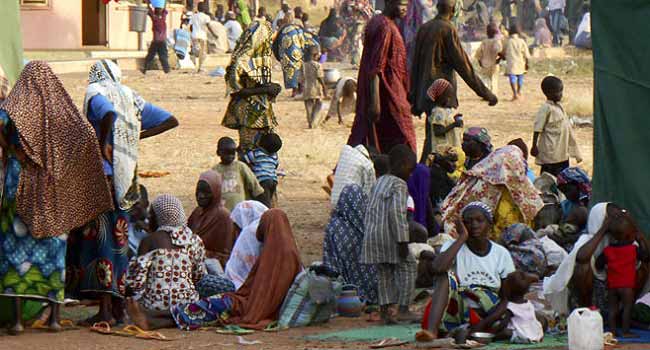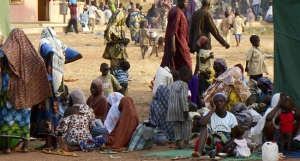 The National Human Rights Commission (NHRC) has signed an agreement with the United Nations High Commission for Refugees (UNHCR) aimed at ameliorating the sufferings of Internally Displaced Persons (IDPs) in Nigeria.
Speaking at the agreement signing ceremony in Abuja on Tuesday, the Executive Secretary of the NHRC, Professor Bem Angwe, said the commission would protect the rights of IDPs by holding government agencies accountable for any violation.
He said the commission would partner with the UNHCR to protect the rights of all IDPs.
A representative of the UNHCR, Angele Dikongue-Atangana, said the partnership would ensure that the rights of the displaced persons were adequately protected.
After both parties signed a Memorandum of Understanding, the UNHCR presented motorcycles to the NHRC to enable its state coordinators monitor IDP camps in the north-east and north-central parts of Nigeria.
According to the UNHCR, the crisis in north-east Nigeria has displaced over 1.4 million people while 5.4 million people have been traumatised by the crisis.
There are 27 IDPs camps in the Federal Capital Territory (Abuja) alone, housing over 16,000 displaced persons and some others in the north-eastern part of the oil-rich nation.
The increasing number was triggered by the activities of the Boko Haram terrorist group in the north-east region.