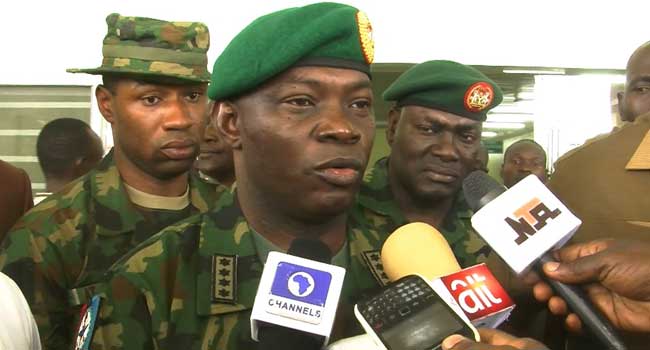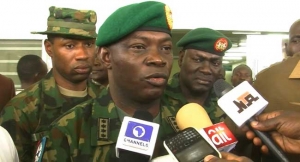 The Military has begun the process of reintegrating repentant members of the Boko Haram sect into the society.
The rehabilitation is part of the ongoing efforts by the Federal Government to rebuild Nigeria's Northeast region, following terrorists' attacks that have caused devastating damage in the region.
The National Security Council has mandated the Chief of Defence Staff, General Abayomi Olonisakin, to receive the repentant terrorists with a view to rehabilitating them.
The Director of Production, Defence Headquarters, Air Vice Marshal Emmanuel Anebi, who represented General Olonisakin, received various items for usage in the camp situated in Gombe, northeast Nigeria.
He said the programme, Operation Safe Corridor, was designed to receive surrendering Boko Haram members and take them through a process that would reintegrate them back to the society.
The Chairman of Operation Safe Corridor, Brigadier General Bamidele Shafa and the Executive Secretary of NHRC, Professor Bem Angwe, hinted that series of programmes have been earmarked for the process.
They reeled out different vocations and skill acquisition programmes to be held on camp towards reintegrating the repentant combatants into the society.
The National Emergency Management Agency (NEMA) said that it has contributed its quota to the programme to make the camp conducive for the repentant militants.
Director General of NEMA, Mr Sani Sidi, disclosed that the agency has donated several items ranging from food and edibles to bedding materials as well as resource persons and camp officials required to carter for them.
The repentant terrorists now have a chance to begin normal life again, even as the military is currently conducting mop-up operations to clear the remnants of the terrorists.