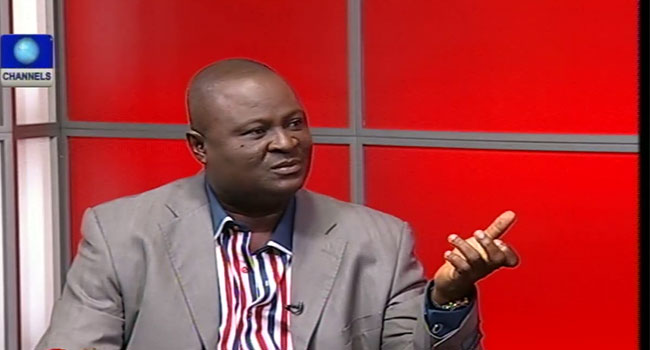 The Nigerian President, Muhammadu Buhari, has been urged to ensure that he keeps the interest of the nation at heart while holding talks with the American President Barack Obama, during his visit to the U.S.
An International Relations expert, Dapo Thomas, made the comment on Friday while giving his opinion on the four-day visit of President Buhari which would commence on Sunday.
The Nigerian President is scheduled to meet with President Obama on Monday to hold high-level talks on terrorism, economy and other issues of interest to both nations.
Mr Thomas, however, said that part of what the meeting could achieve for the Nigerian government was a presentation of a framework of the Buhari administration's plans and its policy thrust towards the American government to President Obama and other top officials of the U.S. government.
The International Relations expert stressed that the interest of Nigeria should come first in the discussion, to lay further foundation for other administrations that would come after President Buhari.
He pointed out that previous administrations had failed to establish an institutional framework in their previous meetings with the American government, as personal and party interests had been presented rather than that of the nation.
"He [Buhari] has to establish a framework of how he intends to work.
"He will be trying to convince the U.S. that he has not only attached a degree of seriousness to the past government. He has to show them that he means business and that it is not business as usual.
"He is expected to establish parameters of new relations with the American government.
"In the establishment of the parameters, he should first consider the state. Not individual or party's interest before state.
"If an institutional framework had been established for interactions with the U.S., with the state in focus, there would not have been the need for a visit," he said.
Be believes that Nigeria's deepened alliance with the U.S would be a morale booster for Nigeria, but he stressed that as much as the U.S. could provide support to Nigeria in counter-terrorism operations, it was not certain that the U.S. could provide needed support in line with suicide bombing, the form which recent attacks on communities and places of worship in the north-east had taken.
He said the U.S. had limited experience in handling suicide bombing issues.
On economic relations between both countries, Mr Thomas also expressed worries that Nigeria may not benefit so much from the U.S., as Nigeria's crude oil export to the nation had dropped.
He, however, said that every alliance, well thought out, would bring the nation needed positive outcome.